CEO Jim Anderson outlines how the continued investment in research, development and advanced technology delivers improved outcomes for customers of Molycop, in this insightful profile in Mining Outlook.
Coming from a rich and deep history of serving the world's copper and gold mining segments, Molycop now operates a global business model with over 1,500 dedicated employees who service over 400 mines across 40 countries, being the largest grinding media supplier in the world.
With major operations in Chile, Peru, Mexico, the US, Canada, Australia, Indonesia, and Spain, Molycop leverages the full talent of its network to provide the best solutions for customers with a unique local nuance and expertise.

Interviewed in this issue of Mining Outlook magazine, CEO Jim Anderson describes how Molycop's focus on delivering solutions to customers drives the business' focus on innovation and progress:

We are focused on helping our customers increase throughput and maximise recovery with our portfolio of products and services across milling, flotation, leaching, process optimisation, and training.

Molycop has been the leader in our industry for over 100 years, and it's only a natural progression and is expected we take a leadership position in working with our customers to help them solve these issues through the use of more advanced technology.

Around the world, we are seeing a positive impact in the way Molycop's customers are benefitting from artificial intelligence (AI) and machine learning (ML), including real-time predictions and the optimisation of mineral processing operations.
GLOBAL SUSTAINABILITY
Molycop has developed a sustainability strategy to articulate priorities, provide clear actions to meet objectives and enable the monitorisation of progress against agreed targets.
Jim Anderson explains the strategy's three core pillars:
Doing better for the future, with a focus on environmental material topics; doing what matters, ensuring our social works and people focus is maintained; and doing what's right, managing our organisation with strong ethics and governance arrangements.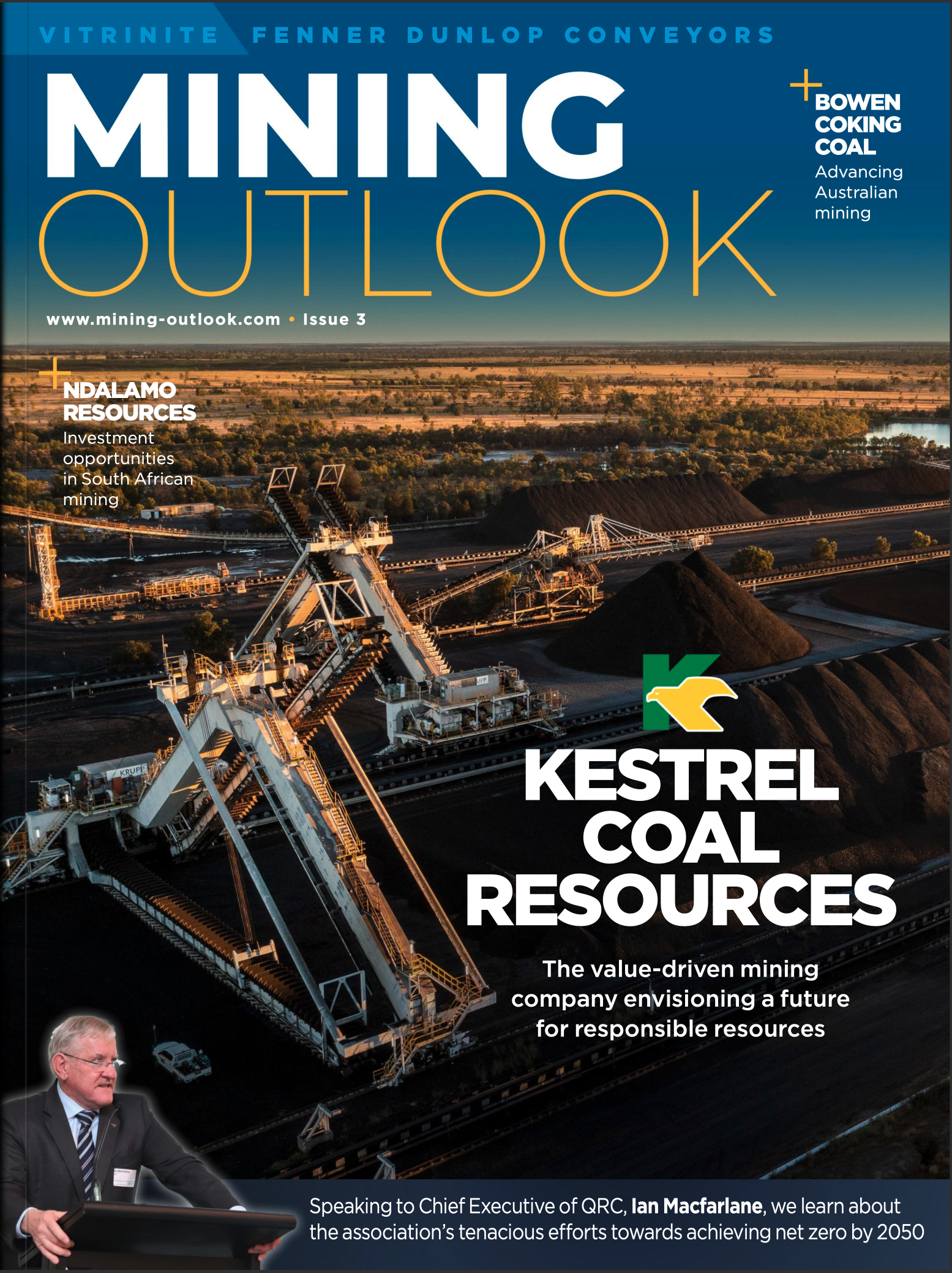 Read the full article here in
Mining Outlook